How to Start AutoTrading
1
Fund Your Account
First, open a new broker account. Put money in it.
For stocks, options & futures strategies

We recommend Interactive Brokers because you can use it to trade almost any C2 strategy.
For futures-only strategies

Tradovate is a broker that supports only futures. For strategies that trade futures, Tradovate is a great choice.
For forex-only strategies

Gain Capital is a forex and futures broker.
2
Select AutoTrade Plan
Once your broker account is funded, choose your AutoTrade plan. No stress... you can upgrade or downgrade at any time.
3
Choose a strategy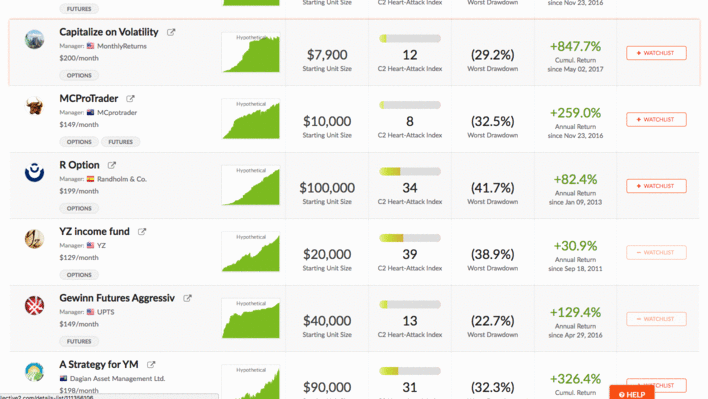 4
Turn on AutoTrade
Decide how big or small to make your trades, and get started.